The BraBall at Atelier 31 Gallery
Seattle, Washington, April 2003
Judith Kindler, owner of the gallery Atelier 31, generously invited Emily to bring The BraBall to Seattle for inclusion in an invitational three-woman show on the subject of bras, The Bra Show. Also exhibiting were Seattle artists Angela Anderson, Lisa Sheets, and Adde Russell.

In addition to The BraBall, Emily designed and installed a display using some of the more unusual bras she's received, interspersed with copies of letters sent by bra donors. The exhibit was a huge success, and many bra donors from the Northwest were finally able to see what they've helped create.

Emily gave two artist talks, one for the general public at the opening reception, and another for members of the University of Washington's Center for Women & Democracy.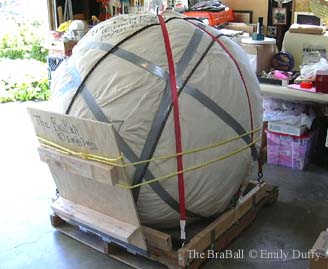 The BraBall is wrapped in plastic and a cloth tarp, then strapped down to a shipping pallet for transport to Seattle.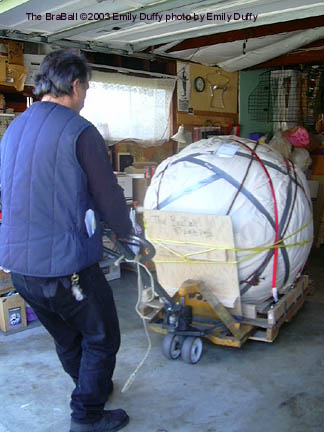 It took two tries, with separate drivers and different trucks, to get The BraBall out of the studio and on its way to Seattle.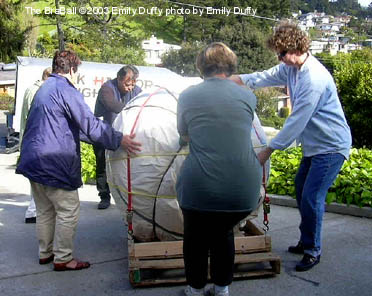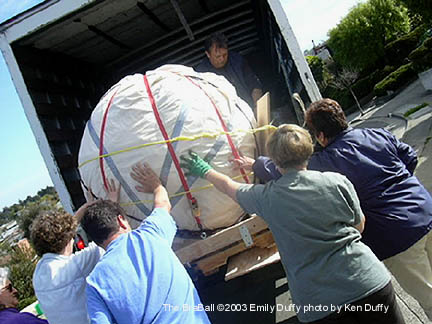 Thank goodness our neighbors are not only used to helping with The BraBall, but happened to be home the day it was being shipped. Easing 1,000 pounds of bras down a steep hill is a task calling for many strong hands. 1,000 thank-yous to our dear, understanding neighbors.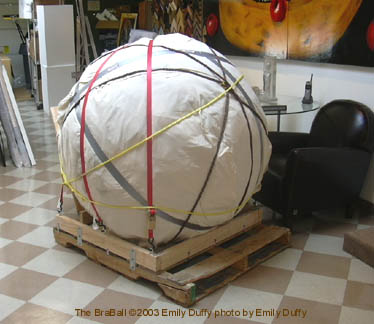 The BraBall, remarkably, arrives at Atelier 31 in one piece. Gallery Associate Lara Culumber helps Emily install the bra display.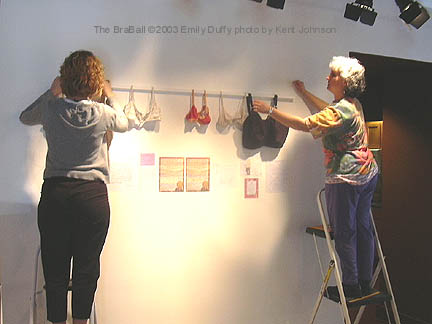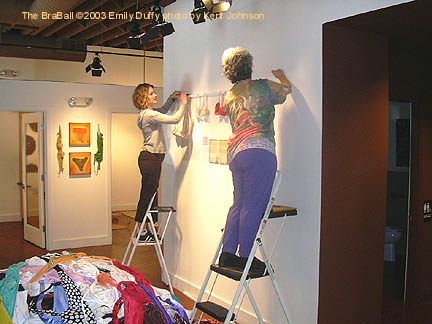 Installation of some of the more "Peculiar" bras and letters sent to The BraBall.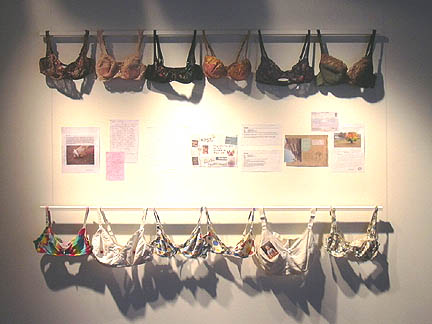 A few of the most tattered bras and saddest letters received.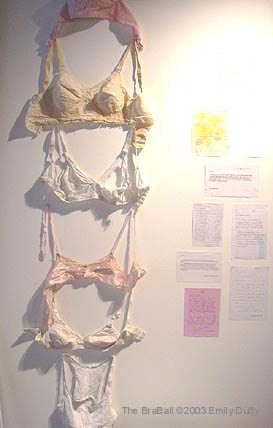 Examples of "Desperate" and "Dangerous" bras (seductive, risque, and flashy) and letters with a feminist bent to them.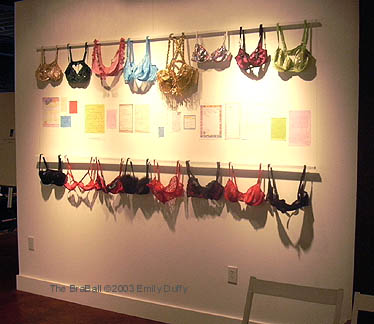 Display of bras and letters dealing with body image and consumer dissatisfaction.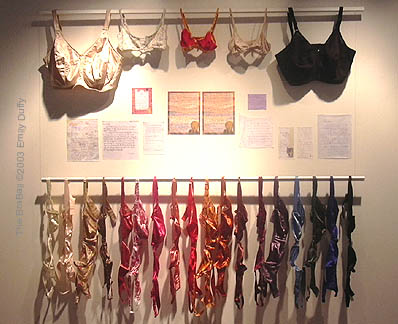 Some of Emily's collograph paintings were also on display. And here's an overview of the entire installation.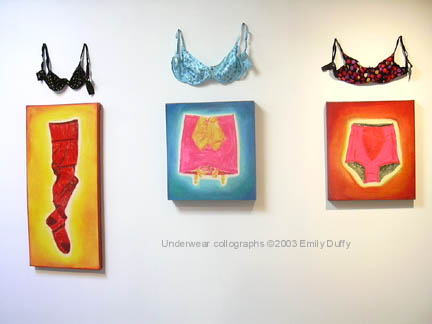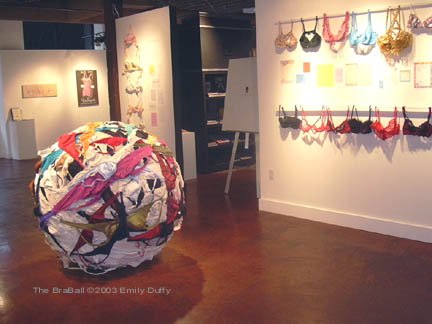 More shots of the entire installation during Emily's art talk for members of the Center for Women & Democracy.